On Saturday (May 2), I boarded the Kennicott, one of the Alaska Marine Highway ferries, to travel from Bellingham, WA, to Homer, AK. It will take me six days. For the first 36 hours of the trip, I was in Canadian waters (as I traversed northward, I waved to the port side of the ship in the direction of Frasier Cain and to the starboard side toward Carin Bondar. I did not have internet while traveling the 36 miles to our first stop in Ketchikan, which allowed me plenty of time to explore the ship, enjoy the views, and meet interesting people. I'm posting this from Ketchikan, on May 4th. Since today is my birthday, I am quickly posting this (at The Landing Restaurant, which has free wifi!) and then will be off to find Sweet Mermaids, a fantastic bakery, where I hope to find some treats to celebrate the day. Although, I won't be able to truly celebrate until I have some treats from Chef Mandy Dixon at La Baliene on the Homer Spit!
Here are a few travel tidbits from my trip so far:
I woke up at 4:10am to find that the sun had already begun to rise. I'm looking forward to our very long days of summer sunlight! As I travel further north, the length of daylight will increase. As the summer solstice grows nearer, each day will bring more and more sunlight… giving ample daylight for our adventures.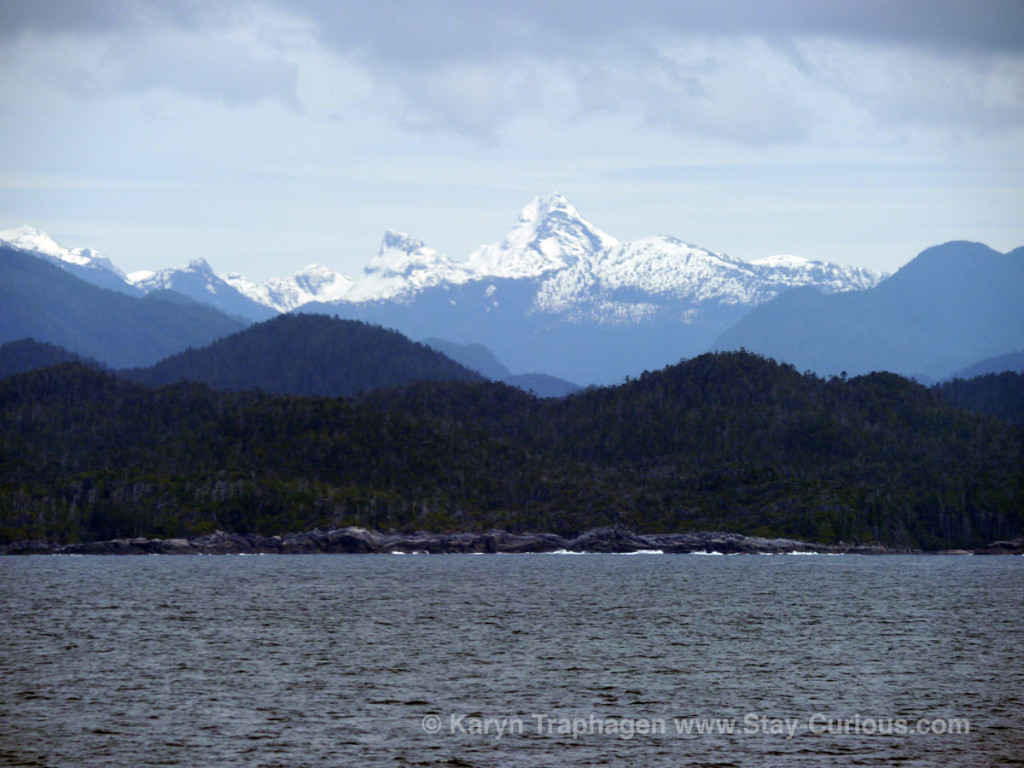 We passed numerous little villages and many, many islands. One village, Alert Bay, was a small fishing and logging village and had beautifully carved Native culture totems that we could see from the ferry.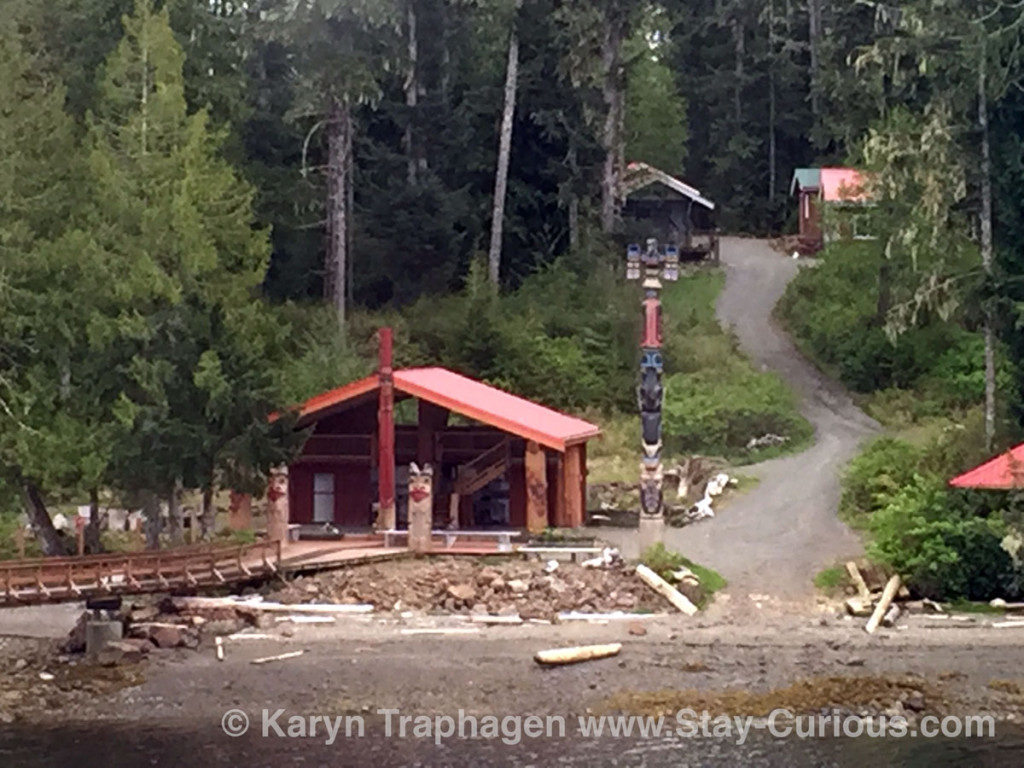 I saw my first sea otter of the trip. Out on Kachemak Bay we have rafts of them! I am looking forward to seeing all the newborn pups!
I watched 2 documentaries on the ferry. One was about the history of Ketchikan, the other was about the Ketchikan fishery. My IMCC friends would have huge smiles to hear everyone talk about sustainable fisheries. I sat with a couple from Juneau. Sally was a marine biologist (yay!) and used to work with the Alaska Fisheries. They knew some of the people in the documentaries!
Another interesting person I met is the chief pursor for the Kennicott. She lives in Ketchkan with her husband who is a bosun on the Columbia (another Alaska ferry). They work 2 weeks (separately, each on their own ferry) and then have 2 weeks off! She has one daughter and a new granddaughter (who lives in Washington state). You can just imagine all the cute pictures she showed me. She is going to visit them this week, so she was pretty excited.
Eight laps around the ferry is one mile. I wonder why I know that. The kitchen crew recognized me in the dinner line because they had seen me going by their window so many times.
The tidal zones on the coastal rocks are marked by colors of seaweed. I wish I could scramble around and identify them more closely.
A quick shoutout to my extended family for all their encouragement and support and patience while I have this amazing summer job. Thank you for letting me be away for so long, and I promise to post lots of photos.
And with that, it has just started to rain. I feel like I'm really in Alaska now.
Stay tuned for more updates, and Stay Curious!