Calgary to Jasper (Canada)
On the road early to spend as much time as possible in the Canadian Rockies.
Truly excellent road trip app with descriptions all along the route of the geology, things to see, potential places for wildlife (I would have missed the mountain goats if they hadn't given the tip about a certain cliff). The narrator also tells some good background stories. There are several road tours available: http://gypsyguide.com/canada/
I drove through Banff, but wasn't tempted to look at anything. Reminded me of a tourist mountain town in the Adirondacks.
Lake Louise was a beautiful stop. Unfortunately, the world-renowned blue water was still frozen. I did hike around the lake to a place that had a tiny edge melted and I put my boots in. The blue color is from rock flour (or glacial flour). Rocks are pulverized into superfine-grained silt by glaciers and they are suspended in the water of the lake. They absorb most colors of the spectrum, but reflect the blue-green wavelengths.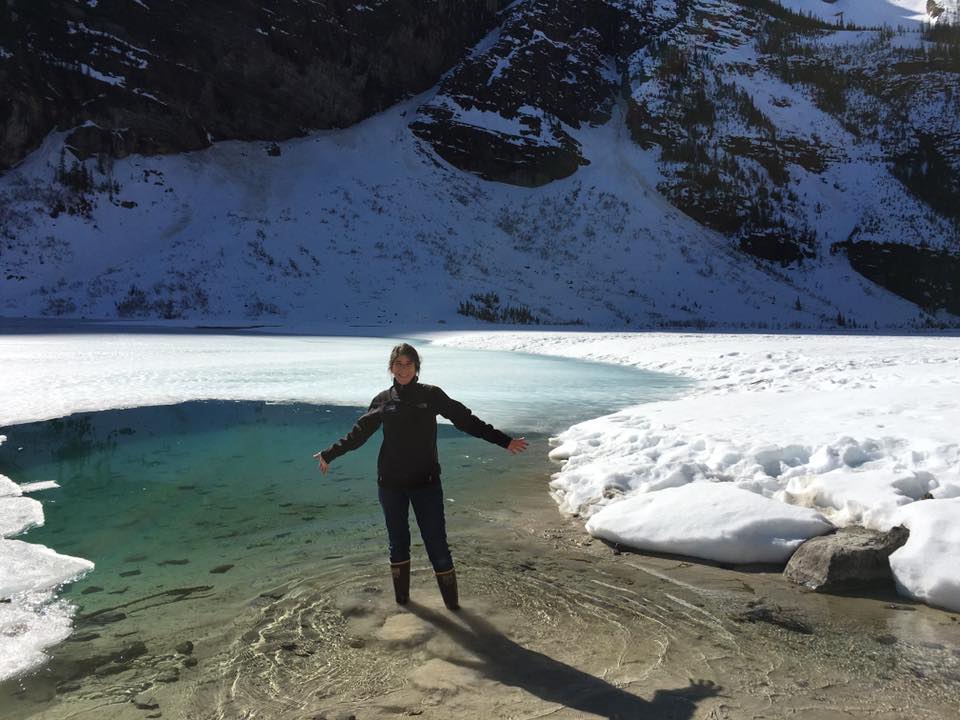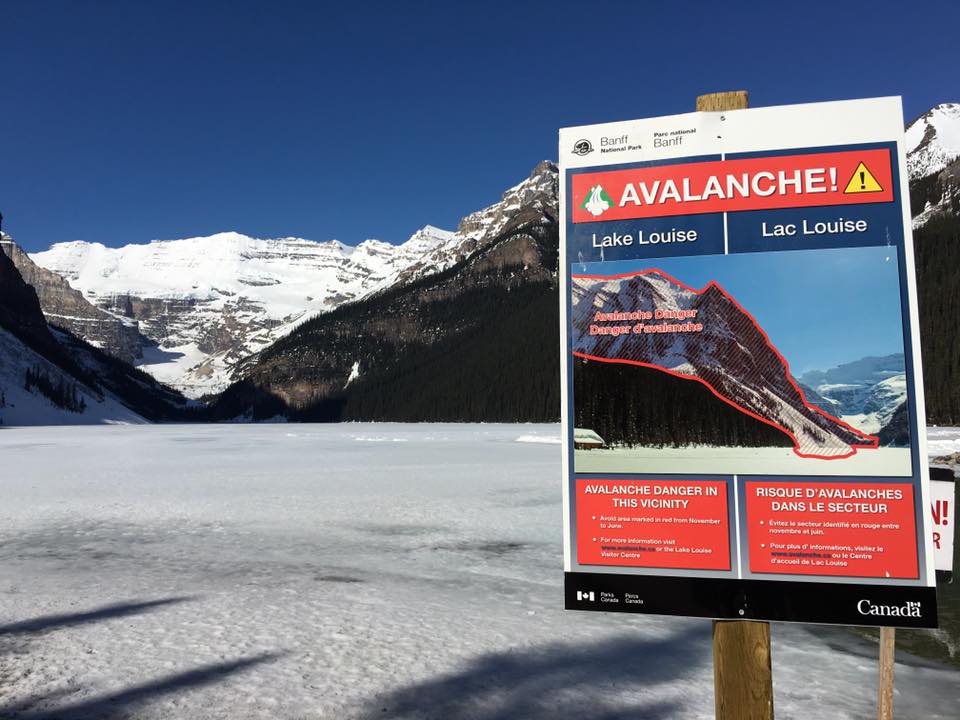 The Canadian Rockies are entirely sedimentary layers of rock (e.g., limestone, sandstone, and shale) that have been thrust upward and toppled over by tectonic plate action and then weathered by glaciers and water. They are more jagged than the American Rockies due to the glaciers.
Daily Wildlife Report: I didn't see any bears or woodland caribou. I did see mountain goats on a very sheer cliff! Apparently there is a good chance I'll see elk in Jasper. They are the equivalent of the Alaska moose in Homer.
One recommended overlook was Peyto Lake. I pulled over at what I thought was the parking area and the "quick walk to the overlook." Well, as soon as you leave the parking area, there is snow pack. You climb upward for almost a mile. I was beginning to wonder about this wide, snow-covered trail, when I saw a "No Parking" sign low in the snow. Apparently the road still had about 4 feet of snow on it. As I got closer to the sign to take a photo, I post-holed up to my hip. Should have brought the snowshoes! The summer parking area really is adjacent to the overlook, but for now, it's a snowfield. It was fun to see all the road signs (see the 30 km per hour speed limit sign below) and interpretive signs down at dwarf level due to the snow. The overlook was really gorgeous, and I heard an avalanche while I was there (I was in no danger).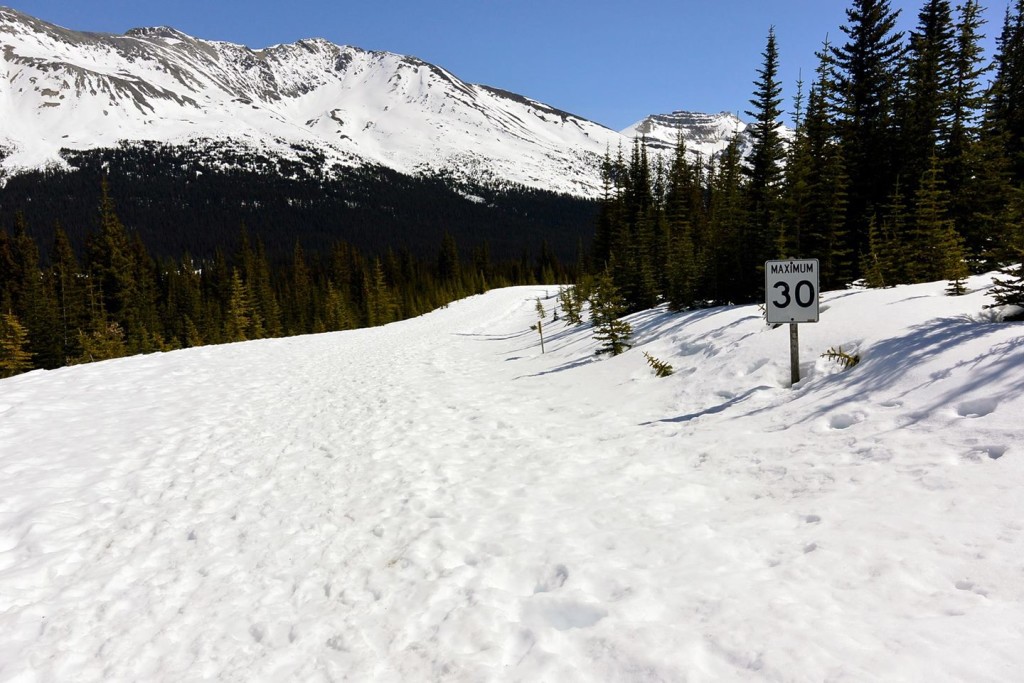 I think I'm spoiled by the glaciers in Alaska. We have such remote access that I may have been a glacier snob today when I opted to not take the giant tourist bus to the glacier to walk around on a small area. It think the icefield and glaciers looked amazing from the road. I didn't need the tourist center and busloads of (mostly international) travelers. Overall, the parks were empty today, but that one area had lots of people. I can only imagine what it would be like in the summer during the high visitor season.
I added photos to almost all of my waypoints today, so take a look at my TrackMyTour website to see some of them.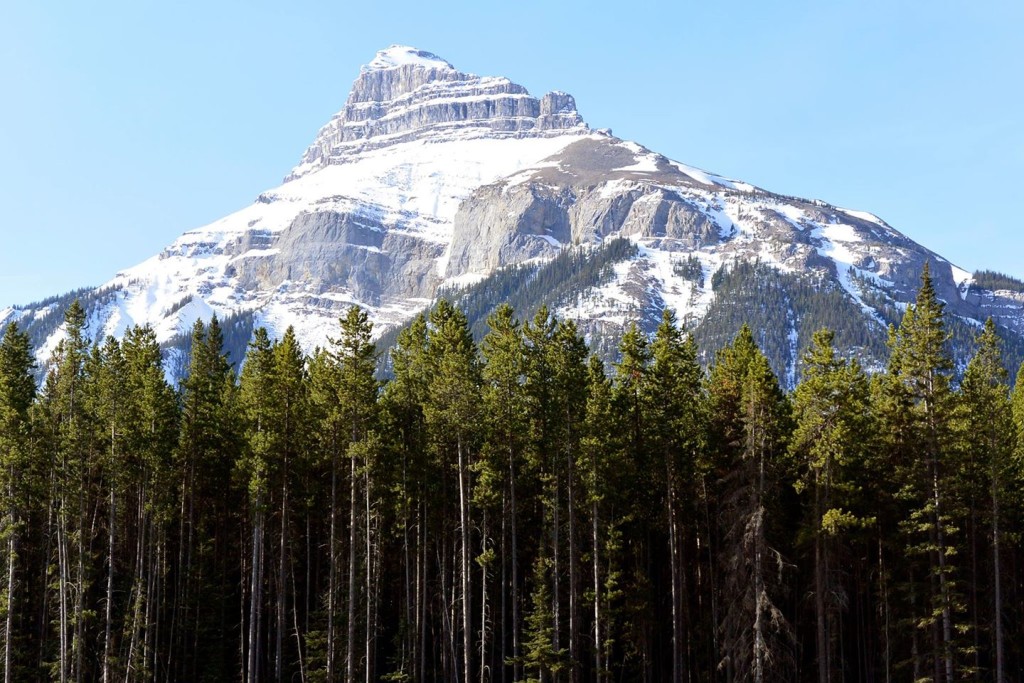 While the photos are fun to share, there were several times today that I thought poetry would better represent what I was experiencing more than photography. I'll have to work on that.