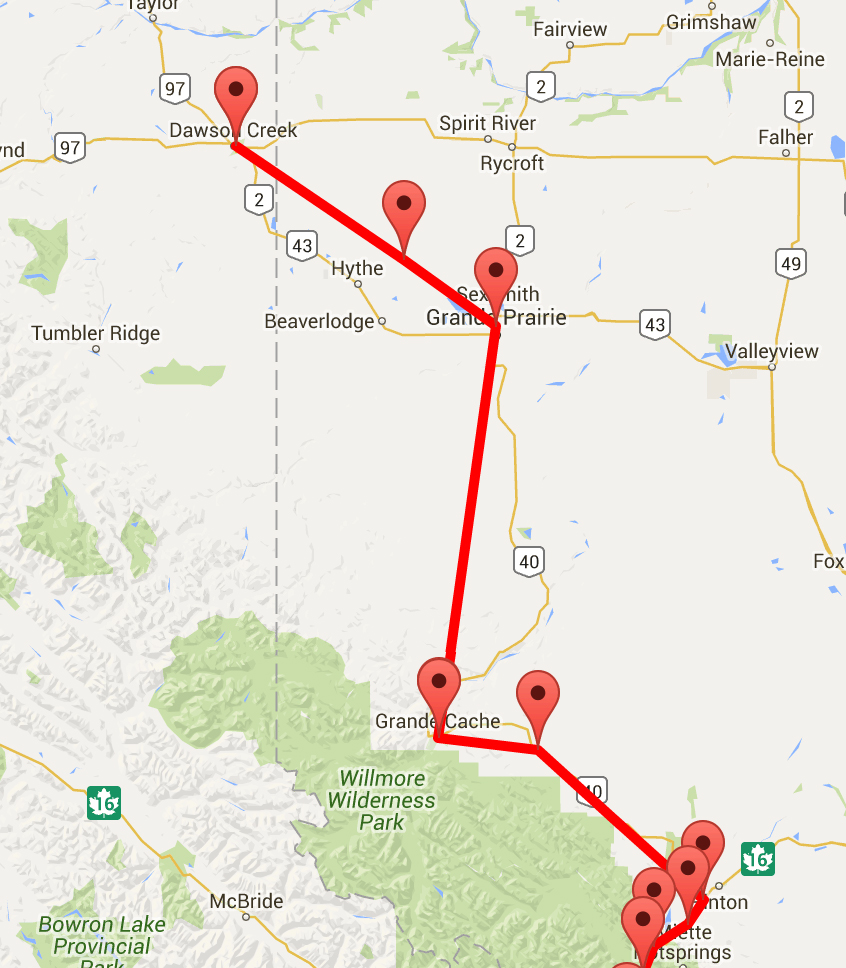 I left the sleepy town of Jasper (sleepy, because it is still pre-summer season) and as I left, I passed 20 elk. I really enjoyed my two days in Jasper and I'm glad I chose to stay there for my day off.
Downton Abbey fun fact of the day: Lord Grantham invested in a real-life railway (which had a real-life stock failure) and I drove past its route today. The Grand Trunk Railway zigzags across the route I took today from Jasper to Dawson Creek. You can read more about it here: https://thisalreadyhappened.com/2013/01/12/grand-trunk-railway-failure-and-arbitration/
I was severely disappointed that the Miette Hot Springs were closed. I have one more chance for hot springs in a few days. The Liard Hot Springs are open year round, so I will plan to stop there on Friday.
Most of the (infrequent) traffic on the road today was trucks. Either logging trucks or gas/oil trucks. There were huge warning signs to NOT pass a logging truck because the logs could fall on you. I wonder how often that happens to justify all the extra signs!
The most beautiful part of today's journey was through a stretch called the Highway of Wildlife Sanctuary. There were many signs to watch for caribou crossings, but I never saw any caribou. I did see some deer.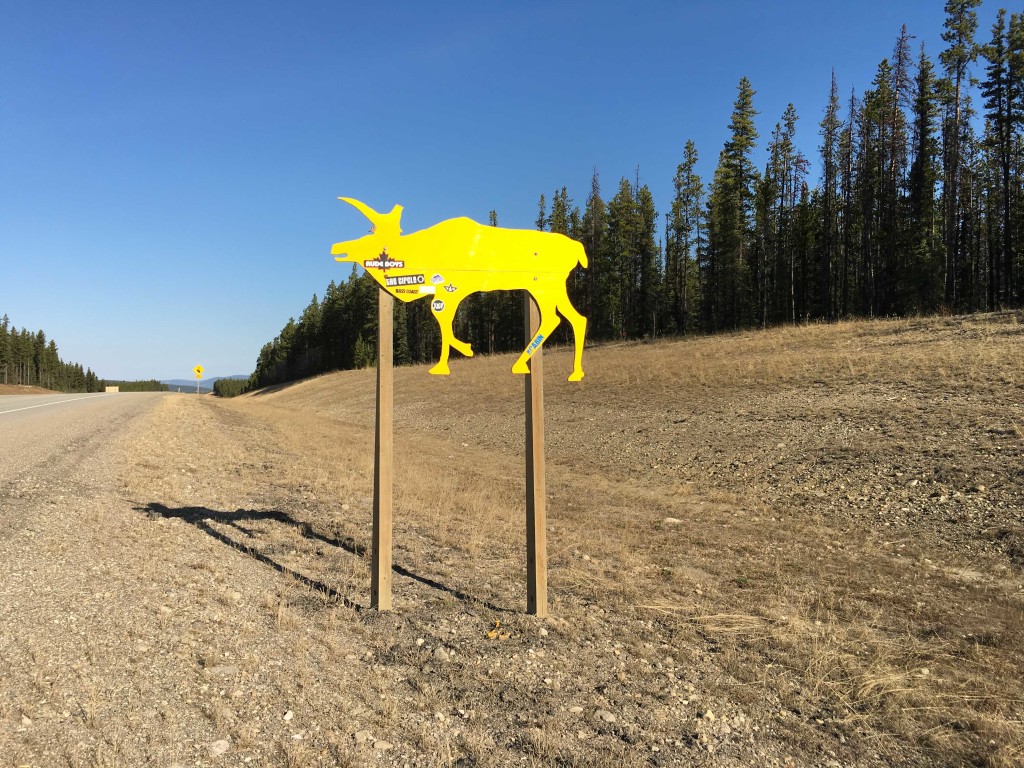 Leaving the high Rockies, I started to see more forested areas. Also, the types of trees changed. Many more deciduous trees (especially birch).
The bright Spring green of the just-beginning-to-leaf-out trees seemed to be fingers stretching to try to touch the summits.
Further along, stands of birches were being overtaken by pines. Rising up between the pioneer species (first to recover after a fire), the pines and spruces will eventually rule boreal forest. Succession in its various stages could be seen along the route.
I enjoyed stopping at Grande Cache. This was the last height of land that I drove today. The town gets its name from the fur trappers' elevated cabin that held a cache of furs through the long winter before they were able to trade them. There was a quaint interpretive center with lots of history and friendly folks. The furs on display were interesting.
Grand Prairie was culture shock after days and days of wilderness. It is a much larger city than I anticipated. I quickly filled my gas tank and headed out of town.
The rest of the drive was through prairie and farmland. I miss the mountains and the trees. Alaska is truly calling.
Dawson Creek was also larger than I expected. I was glad to see the sign that I had finally arrived at the beginning of the Alaska Highway! Mile 0. I did purchase a few token souvenirs to commemorate my journey. A European bakery next-door to the Visitor's Center was a must-check-out stop.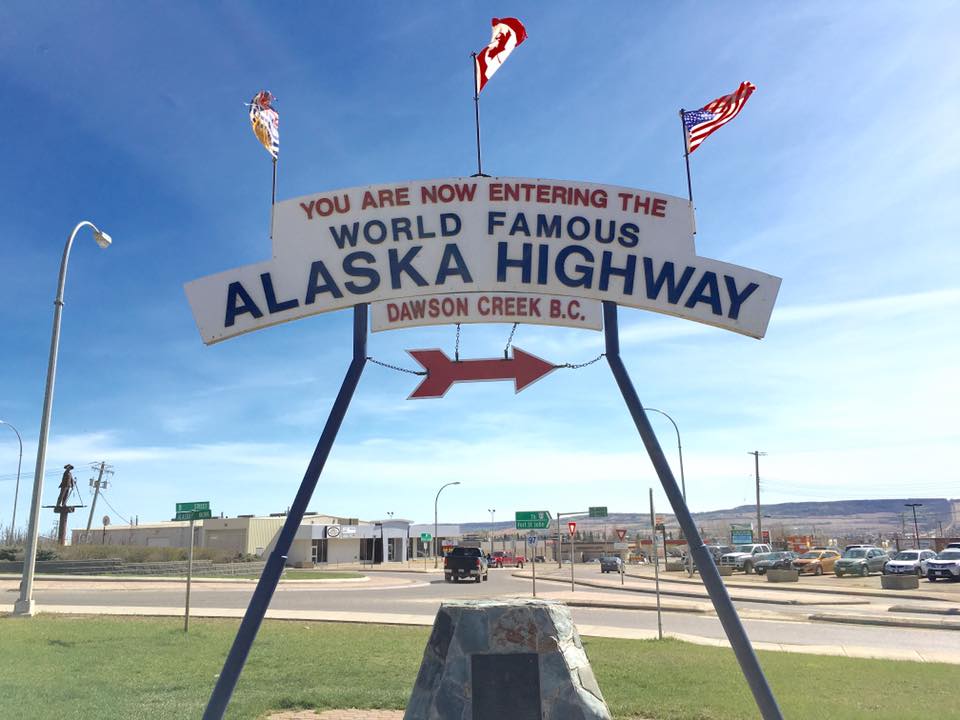 I'm looking forward to moving into more rural areas again tomorrow! On to Fort Nelson.
TrackMyTour photos and comments are here: https://trackmytour.com/zF18P