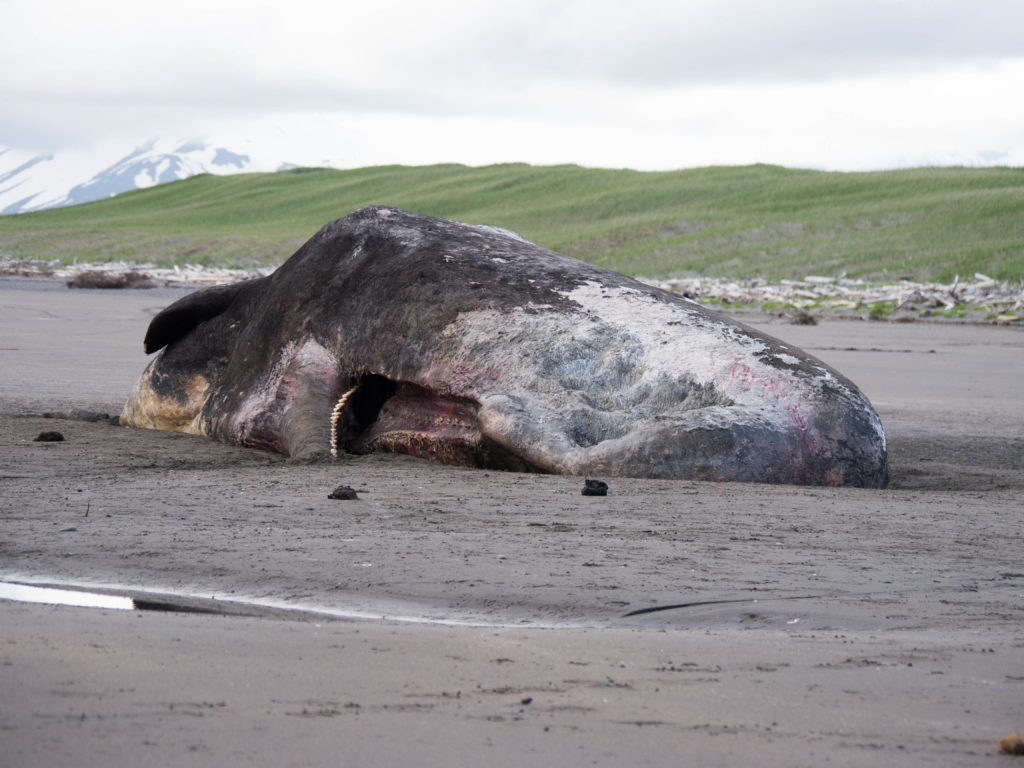 This sperm whale was washed up on a remote beach in Alaska. We saw it with guests after we flew into the area, landed on the beach at a distance, and walked carefully over to the site. A brown bear was climbing on the whale and eating the carcass.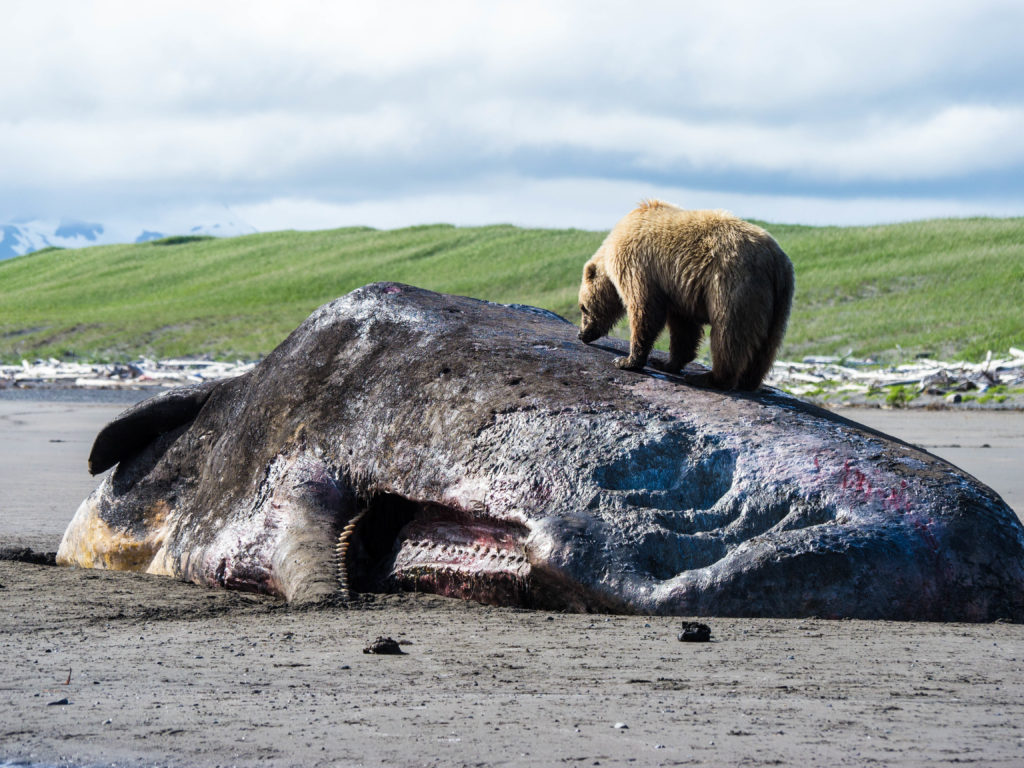 Two days later more bears were on the carcass (at least 3 at one time). Many birds are also benefitting from the plentiful source of food. We also saw some wolves watching from the berm–they likely are also scavenging the meat at times when the bears are not there.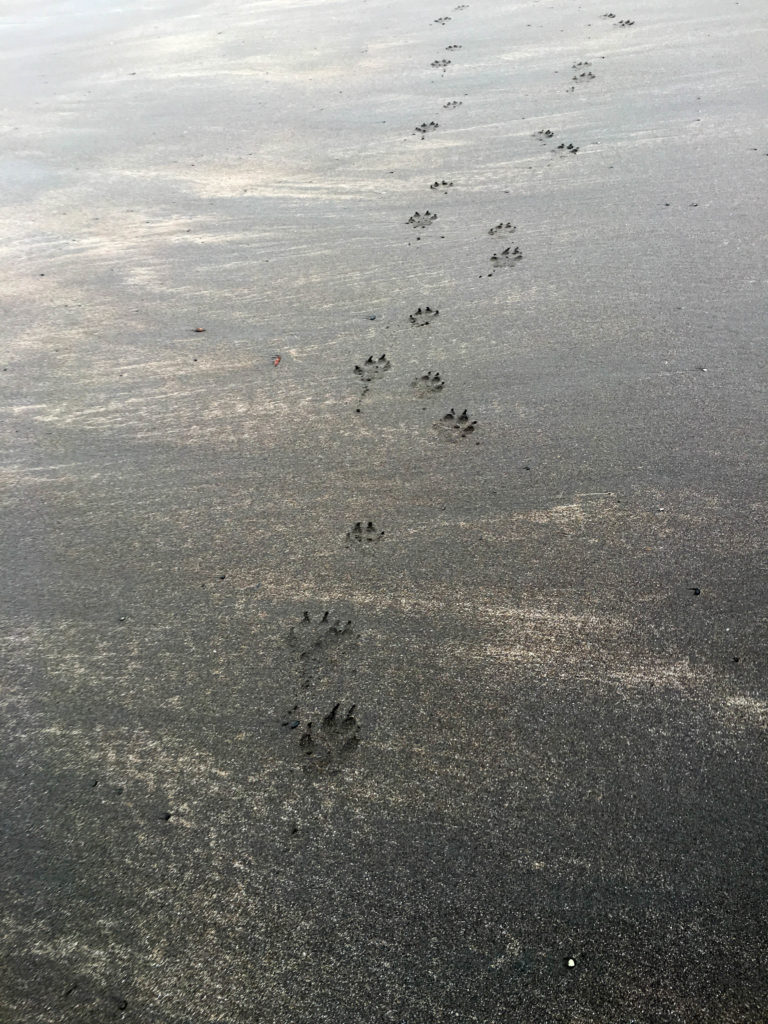 This was an incredible sight to see. I was especially thrilled to see the teeth in the lower jaw and the sockets that they fit into in the upper jaw.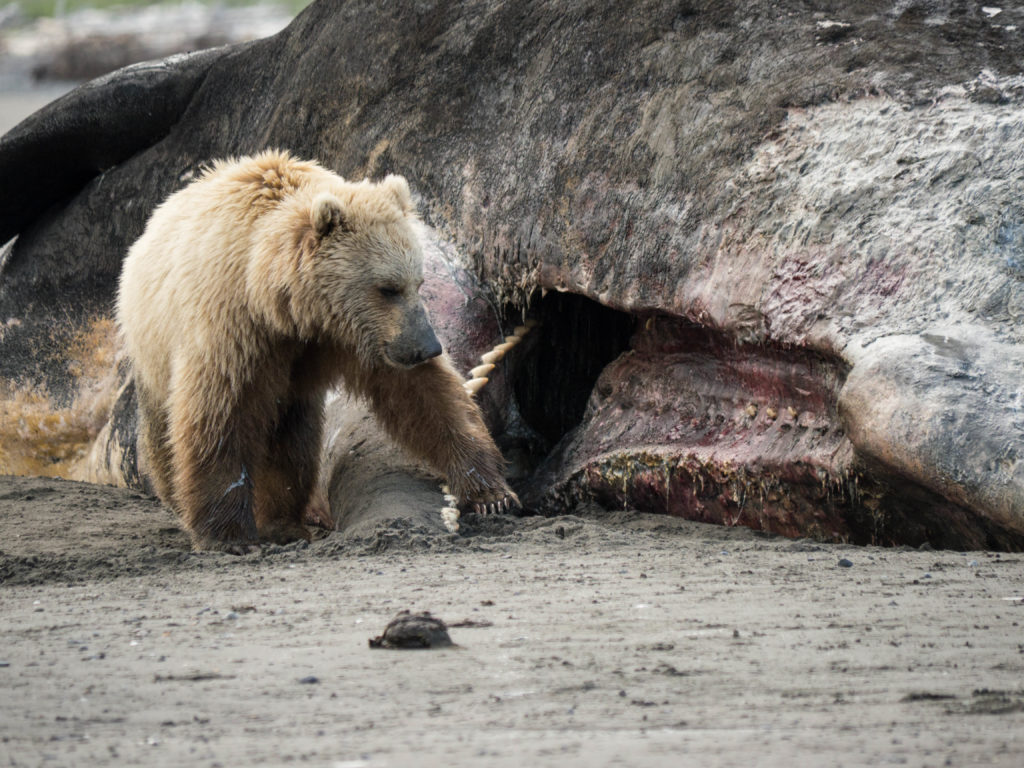 Brown bears are opportunistic eaters. This is a tremendous feast for them to find this early in the season.
It is probable that other whale carcasses wash up in remote areas and are scavenged by animals but we never know it. I am not sure what will happen to the skeleton once it is picked clean. Perhaps it will wash out to sea. Perhaps it will lay there for others to discover and ponder the stories it might tell.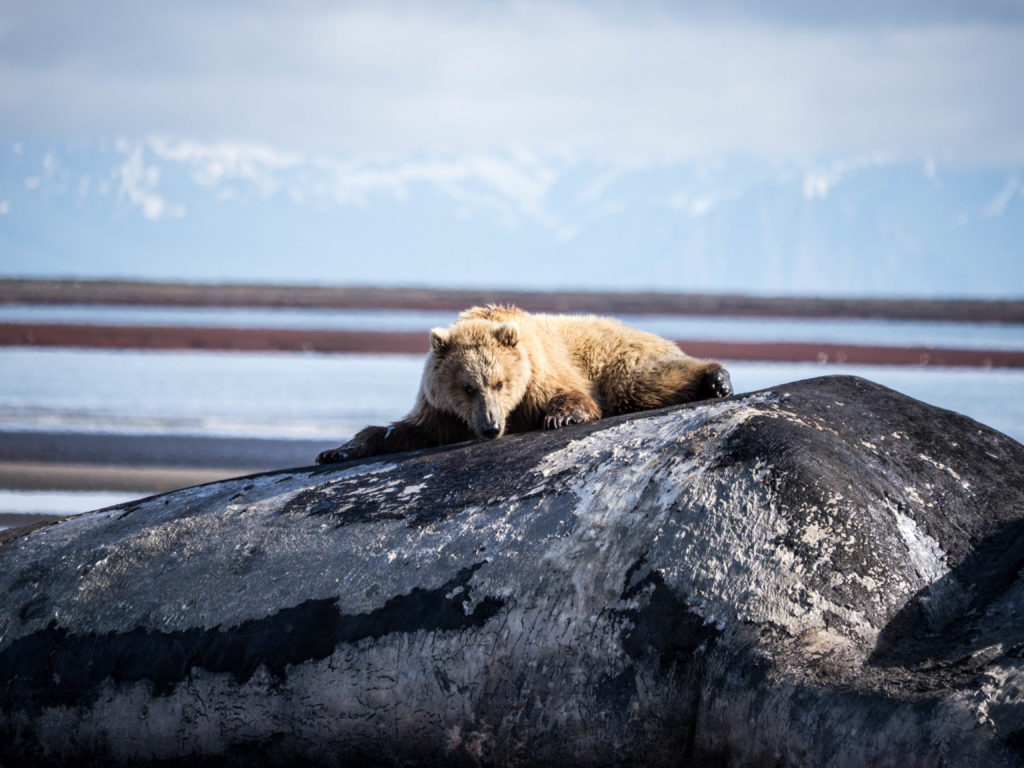 Being a naturalist guide at a coastal lodge in Alaska, I have the privilege of taking guests into a temperate rain forest with old growth Sitka Spruce trees, up into the mountains to hike in alpine tundra, and down to the explore the intertidal zone (we have 28 foot tide swings). I want to cultivate curiosity that lasts long after a memorable trip to Alaska.