We have had such incredibly gorgeous weather that the crew has been able to add some extras into our schedule. On Tuesday, after leaving Juneau, we had smooth sailing through Icy Strait and took a little side trip around Elfin Cove and on in through a narrow channel to the village of Pelican. This allowed the crew some extra piloting practice. Once we were outside Pelican, they turned the boat 180º pretty much in place. We kept hoping for wildlife as we went through the narrow passage, but we didn't see anything extraordinary. Well, I did see Mt. Crumpit (sort of).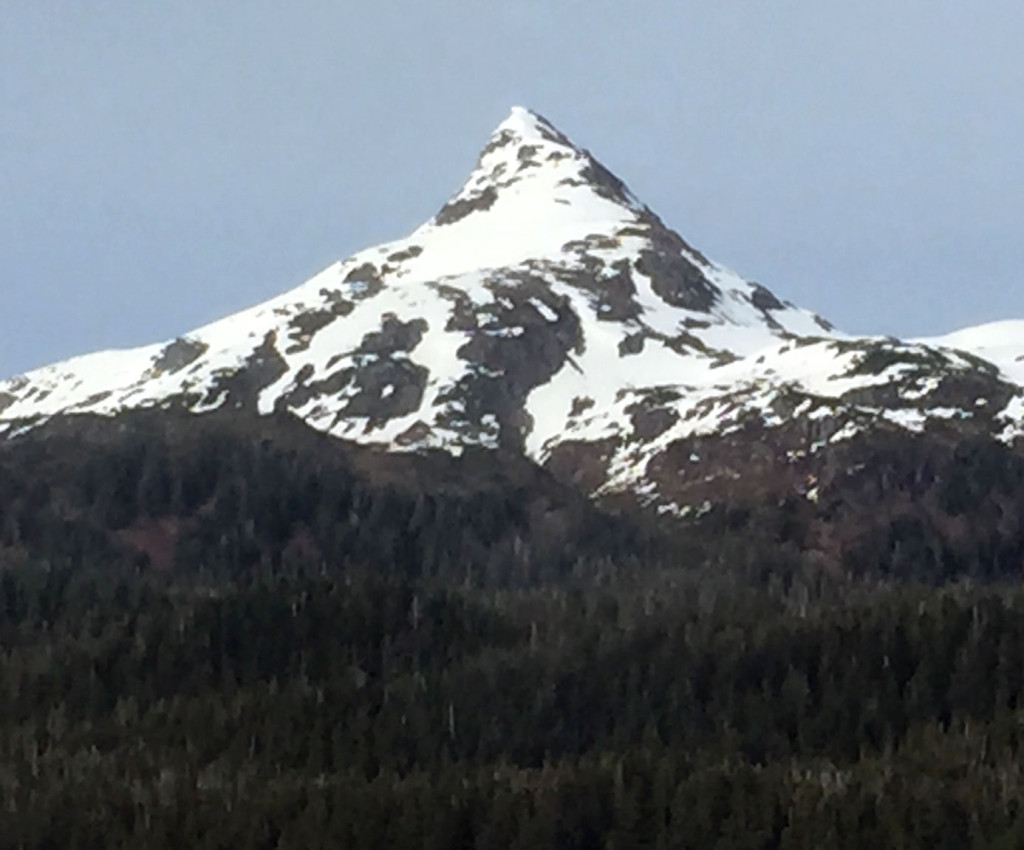 On Wednesday morning we docked at Yakutat for about 2 hours. A few of us walked to the local grocery, Mallott's General Store. We arrived before the store was open, but the door was unlocked. I guess in a town of 622, you don't lock anything–even stores. After the store workers arrived, we went in and were amazed to find just about anything you could ever want. The building certain was larger inside than the exterior revealed! Fresh fruit and vegetables, all kinds of canned, frozen, and fresh goods, sporting gear, snacks, Brown Cow yogurt (!), and even an espresso bar.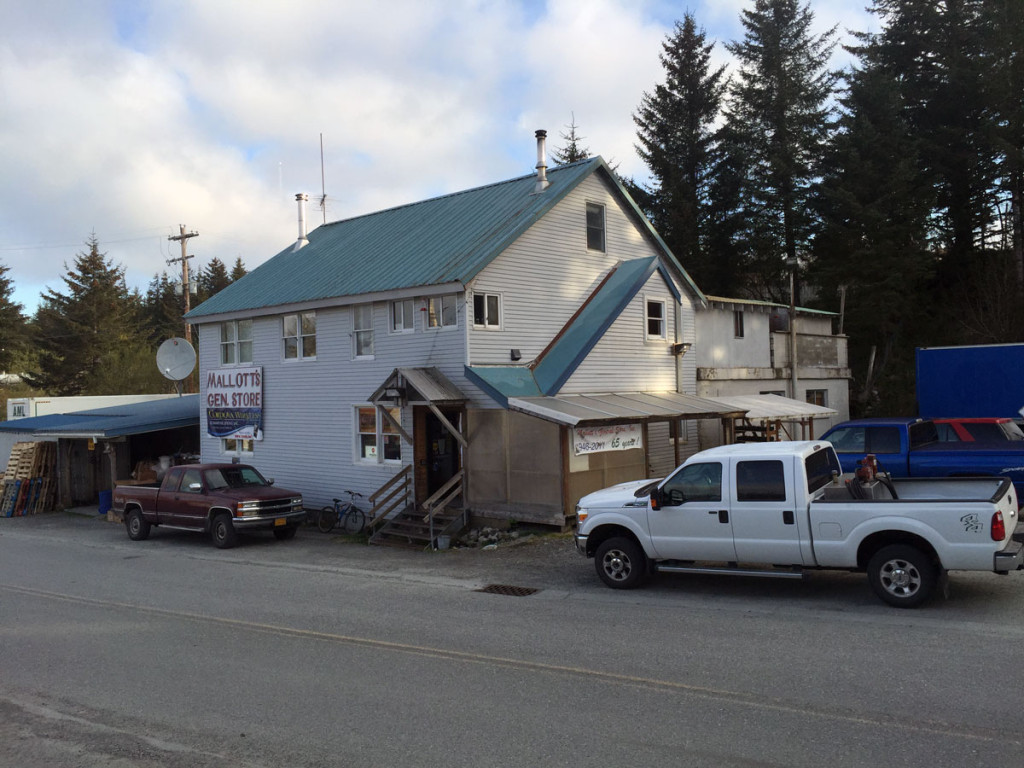 Since we have had such remarkable weather, the crew decided to take some time to get some practice in with their fast rescue boats.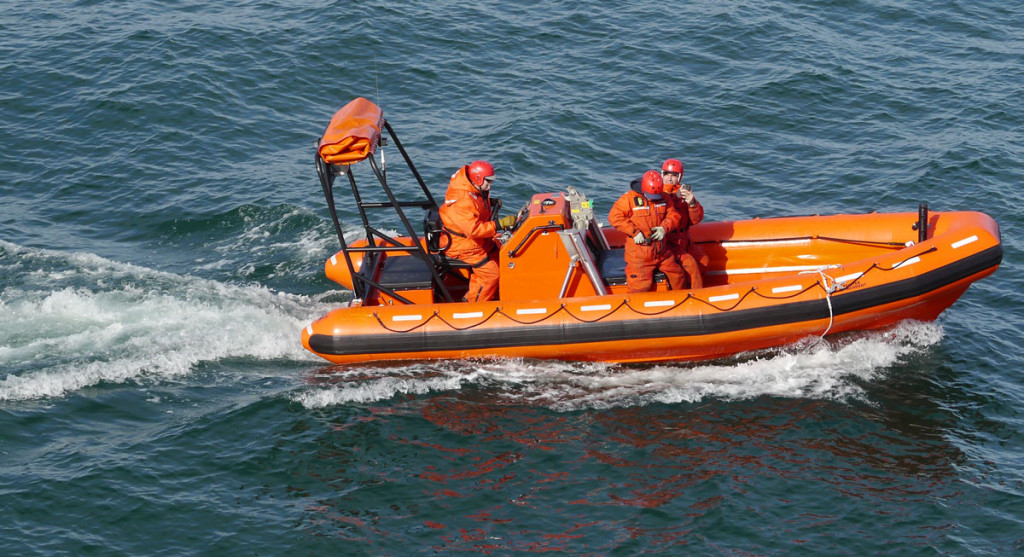 Just outside of Yakutat is the very large Hubbard glacier. The Kennicott doesn't usually pull in to view the glacier, but we did today! Once near the glacier, we put down two orange fast rescue zodiacs and while they did their maneuvers, the pilot also practiced some terrific navigation through icebergs and maneuvered right up to the glacier.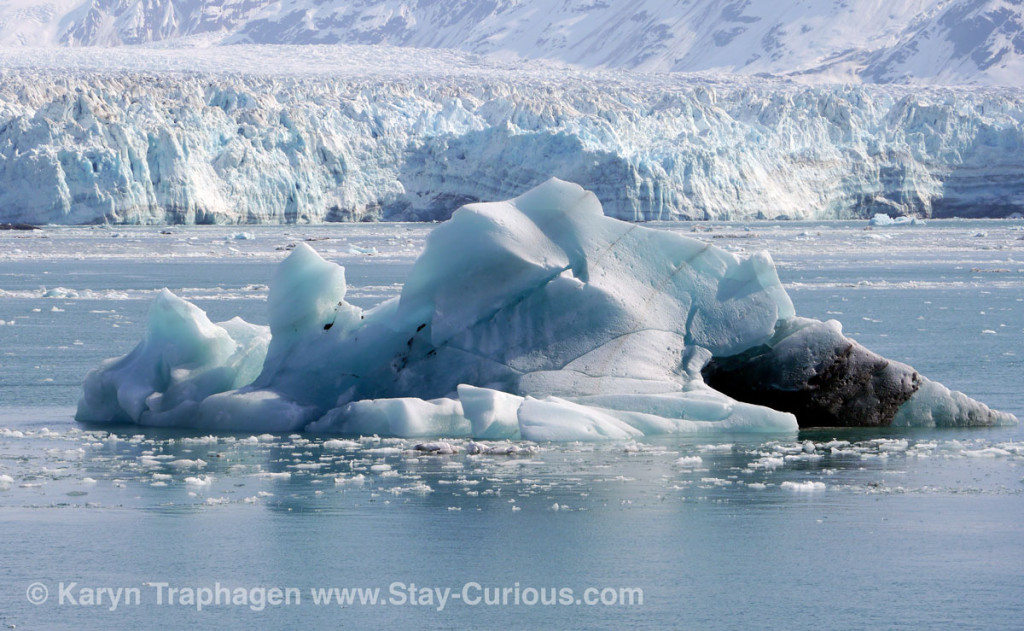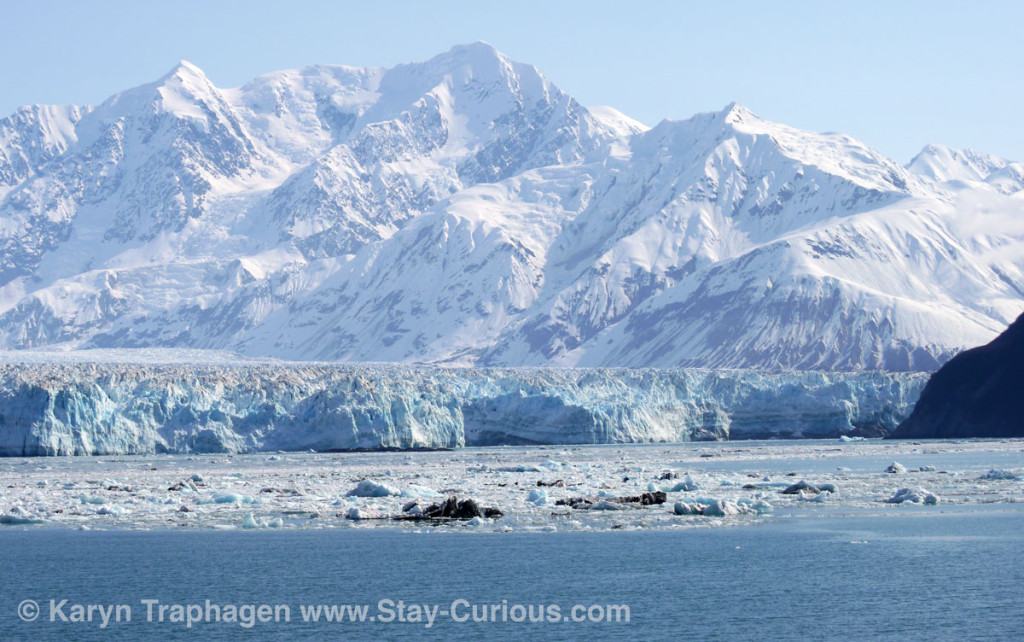 You know it's a pretty special day when the ship's crew comes out to take photographs.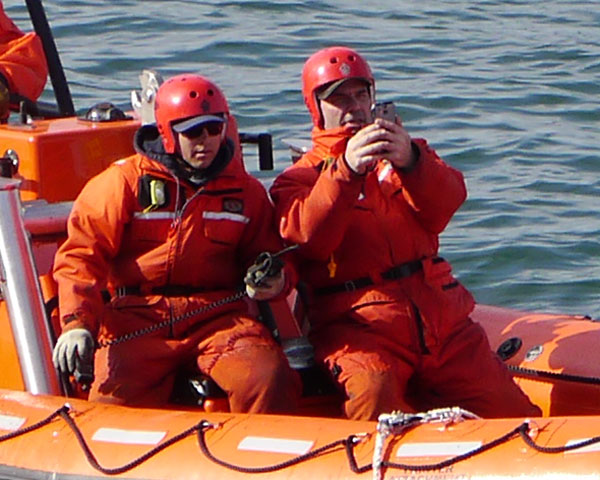 I was able to grab a video of the fast rescue boat retrieval back onto the ship. One cable lifts the entire boat, along with the 3 crew aboard. What a wild ride that must be.
The movie for today was The LEGO Movie… but it was playing while we were all outside watching the glacier. I think we made the right choice!